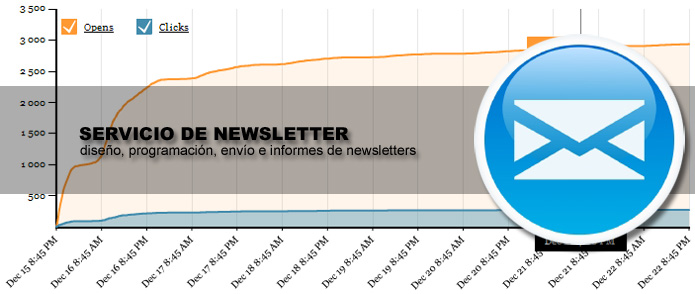 Ebooz.com has launched a new service aimed at increasing the coverage and expansion of your business. It's a Mailing or Newsletter system that will allow you to send periodic emails to a customer database to inform them about updates, offers, etc.
You can invite your visitors to subscribe to the newsletter through a component we'll install on your website for registration. Ebooz.com will assist you in designing and distributing your newsletters using the latest technologies.
Our service will help you save costs, as we offer pre-designed templates. We will incorporate your corporate identity (logo, colors, etc.) to develop a professional and efficient communication medium.
A well-structured newsletter service can generate a Return on Investment of up to 3 to 1, reducing creation and distribution costs and increasing investment in marketing and advertising on the Internet.
With our Newsletter service it is possible:
The Newsletters service is available from €50 per month.
Click to request a free quote